ABOUT SCHOOL OF FAITH BIBLE INSTITUTE
School of Faith Bible Institute (SOFBI) is an independently accredited Bible training institute committed to the continual training and progressive development of believers through revelation knowledge of the scriptures relative to the disciplines of faith and life in the Kingdom of God.

The mission of SOFBI is to teach and empower people by the Word of God to live life in such a way as to manifest the Kingdom of God on the earth. Below you will find general information about this program whether you seek to become an on-site student, on-line student, or a SOFBI Affiliate.

We are delighted that you have made inquiry regarding the SOFBI and stand ready to answer any questions beyond the scope of this packet. Through these studies, students will be empowered to propel forward in the fulfillment of the vision God has given them for their lives.

Dr. Norman Thomas, Jr.
President/Founder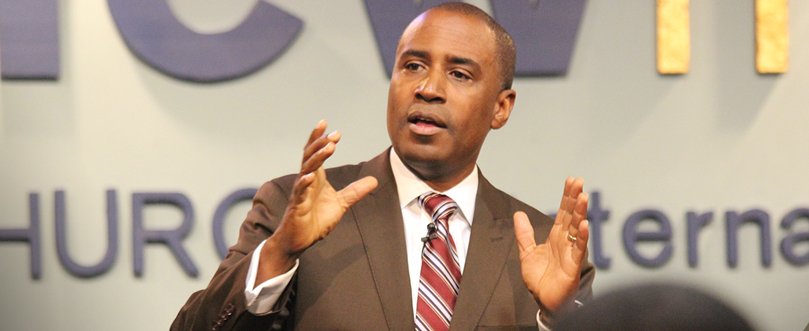 INCREASE YOUR IMPACT IN THE WORLD
SOFBI offers Leadership Development covering a variety of subjects including, The Power of Focus, Visionary Leadership, The Value of Integrity, and more. These studies equip the student to lead by influence and become change agents in today's world regardless of their field of influence.

EXPAND YOUR ABILITY TO RECEIVE FROM GOD
The development of your Faith is key to the manifestation of God's best in every area of your life. Faith is a spiritual force and is designed to produce results for you. This course of study will teach you how to grow your faith so you may live a life of impact and victory.